The people who were instrumental in the formation of CREW Heart Support Group were all initially Cardiac Rehabilitation Patients, many of them from the late 1980's and heart attack victims with a proportion of bypasses from the mid 1990's.
We started our group in response to our (now) President's idea that we should start a walking group. This was so successful that we incorporated this into the exercise sessions, at North Bridge Leisure Centre, Halifax. 
In late 1999 following funding and planned resource cut backs, we decided to formalise our own voluntary constituted group and affiliate to the British Heart Foundation as an accredited Heart Support Group.
In 2000/01 CREW was formed with an elected Officer base and executive committee of most of those that backed the initiative in the first place. A member thought of our name CREW which is Cardiac Rehabilitation through Exercise and Walking. 
From a start base of 47 members in our first year, 384 in 2009, we now have over 650 members 
We started our second group at Brighouse in October 2006. Brighouse is now a stand alone Heart Support Group called Heartbeat 
In 2008 we opened our third location, Todmorden at the Sports Centre. The official opening on 23 October 2008 by Deputy Mayor, David O'Neil. We have now extended our exercise classes to include the Fielden Centre. CREW became a registered charity in 2012  and in 2015 a registered Charitable Incorporated Organisation (CIO); registration number 1163338
Our message has gone far and wide through Parliament via our  patrons Chris McCafferty, (retired MP), and current MP Craig Whittaker, in Calderdale via our patronage from the hospital cardiologists Tim Bloomer and Simon Grant plus patron for the Todmorden area Dr Dinesh Kumar.
The partnerships we have with  voluntary organisations, Calderdale PCT and Council Leisure Services has enabled the growth of the work undertaken to benefit people who have suffered some trauma based on cardiovascular problems. Diabetic patients are now included due to the at-risk nature of future cardiac problems.
After working closely with the Better Living Team (formally known as Upbeat)(CMBC/NHS Exercise Referral Scheme) for several years CREW, in 2014, took responsibility for six exercise classes previously provided by The Better Living Service formally known as Upbeat. Since then CREW have developed a list of exercise classes within the area of Calderdale that are all run by highly experienced instructors .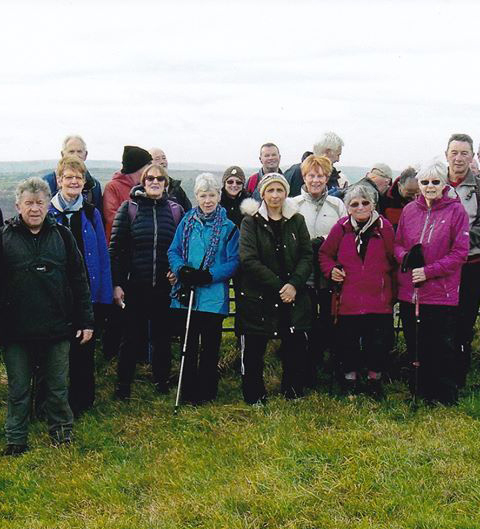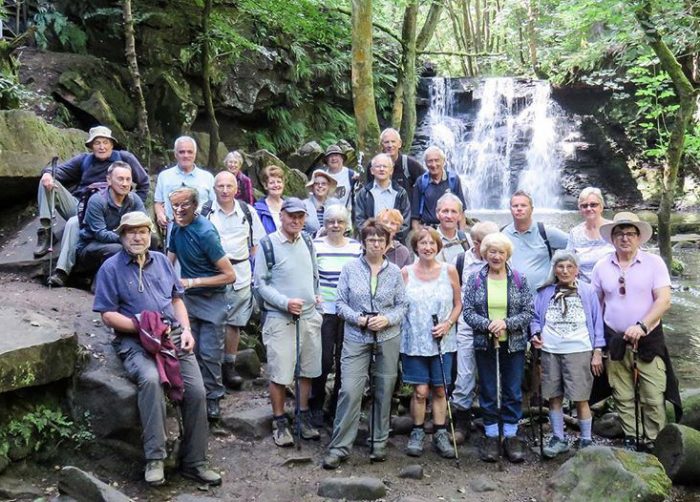 To improve the quality of life expectancy for as many people in the Calderdale areas as possible, who have had or are at risk of a cardiac event.
To achieve this through regular exercise, walks, advice and training in as enjoyable way as possible.
CREW is a voluntary organisation based in Calderdale which provides exercise classes and walks for people who have had or are at risk of having a cardiac event. We try to include carers and / or partners in all our work.
CREW have close links with the NHS cardiac services and Calderdale's Better Living Team (formally known as Upbeat) (Council and NHS funded) GP referral group.
CREW was founded in Halifax in 2000 and has grown to over 390 members across Calderdale. Brighouse was opened in 2006 and in Summer 2008 classes commenced in Todmorden.
We are governed by a Constitution and have a Full Management Committee, approved by the British Heart Foundation.
CREW is affiliated to the British Heart Foundation and as such is able to guarantee liability insurance and other benefits associated with the premier Heart Charity in the UK.
Cardiac Rehabilitation exercise classes for people with heart problems or conditions that mean they could be at risk in the future. We offer fitness classes and walking group activity to continue fitness levels commensurate to the NHS and Better Living Team (formally known as Upbeat) graduates scheme of phase 3-4 cardiac Rehabilitation programmes.
A Professional instructor with BACR (British Association Cardiac Rehabilitation) or other appropriate qualifications for each class organised by CREW.
Regular countryside walks for and on behalf of members.
Contact with Health and Fitness professionals, to ensure the group keeps abreast with all new after care practises and current thinking.
Information regarding heart and associated care via the British Heart Foundation's magazines, leaflets and newsletters.
A calendar of social events for the benefit of members and their carers.
An environment where members and carers can interact on a like for like basis with people who have a commonality with heart associated problems and experiences.
There are no membership fees. Anyone is eligible to join after phase 4 Rehabilitation is completed or graduation from Better Living Team (formally known as Upbeat) . CREW supports the role of carers and / or partners and they are also welcome to join our sessions.
Membership is also open to anyone who wishes to improve their health status to reduce the risks of circulatory and heart disease. 
Membership ages range from 30+'s to 90+'s.
We organise various social and fund raising events during the year.
Funds are generated via a number of sources: Namely: Local Giving – Calderdale Community Foundation, British Heart Foundation start up grants.
Yorkshire Building Society local community grants and Heart Research UK, for equipment grants.
Major equipment such as bikes and rowing machines are funded by CREW and dependant on location the rooms are paid for by CREW.

Funding during lockdown to set up the new online project from Sport England and the CFFC.
John and Bernard McDonald were founder members of CREW, this came about because approximately 26 years ago, John suffered a heart attack. He recovered well from that but soon after he had a cardiac arrest. During his recovery, along with Bernard and several other patients, they realized from the help the cardiac nurses, rehabilitation team and the British Heart Foundation gave them, that there was a greater need in the community for a group who could offer both exercise and walking at a pace people could cope with. People who had heart and other related problems needed the confidence to get back on their feet; John gave talks to heart patients at the hospital to help them realize that life could be great again.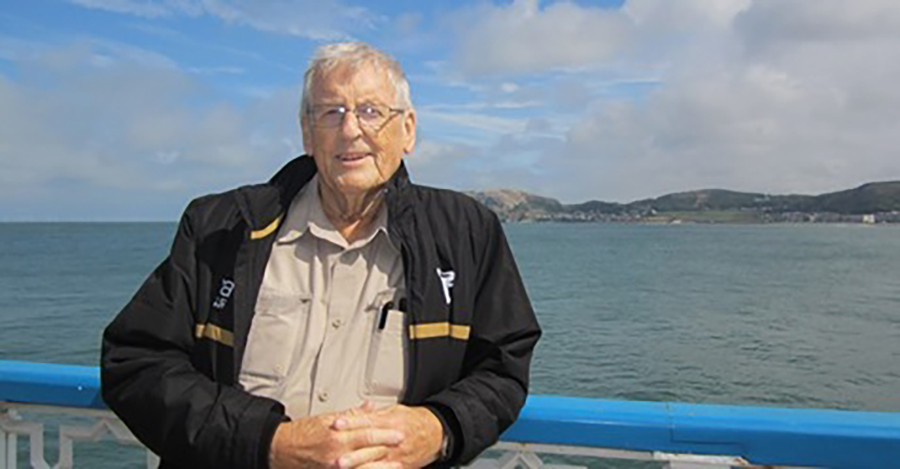 Over 20 years ago many people came together and formed CREW; many fund-raising events took place, which included BBQ's and the start of the weekly lottery bonus ball. John knew from firsthand experience the value of having defibrillators in public places and funds were raised to purchase several, so they could be available at our exercise classes, on some of our walks, in public places – North Bridge Leisure Centre and Odsal Stadium.
Now Odsal Stadium was a place very dear to John's heart; he had been taken by his father from an early age to watch the Bradford Northern Rugby League team play. As he grew up, he helped at the ground, lifting the corners of the pitch for the Speedway and Stockcar races. As years went by John and his wife became involved in the Bradford Northern Supporters Group, when this changed to Bradford Bulls, he became their Chairman and was instrumental in organizing many fund-raising events and arranging sponsorships for the club. For over 14 years he was the Bradford Bulls Timekeeper and only stopped doing this when his health deteriorated, and they moved to play in Dewsbury.
John's many talents had grown over his working life, he had worked in many trades as a representative, sales manager, key accounts manager, so he could call on many different organizations to assist in his various fund raisings, which now included fund raising for CREW.
John and Ann attended many BHF events on behalf of CREW, they were part of the BHF campaign who attended the Houses of Parliament to get heart and related problems on to the government's agenda.
John worked very hard for CREW from the very beginning, promoting the benefits of exercise for cardiac and other related health problems, along with being our finance officer. 
He had a heart bypass operation in 2015, which was very successful and gave him a new lease of life, unfortunately over the last few years other health issues occurred and John sadly passed away in hospital on the 19th April 2020, at the age of 76. He leaves behind his wife Ann, their family and the many friends who have had the privilege of knowing John throughout his life.
On his retirement Tony became a member of Crew. Being a biologist he knew the importance of keeping fit and healthy particularly as both his parents suffered from heart problems. He initially attended meetings helping to organise social events and raise funds for the organisation. 
As a keen walker he volunteered to organise the walking programme on the retirement of Bernard McDonald. His talent for persuading members to become walk leaders was well known. He enjoyed planning new routes and researching any points of interest along the way. These became very popular with up to forty people attending.
He helped to develop the Crew website and advertised the many Fitness programmes we now run. 
Sadly Tony passed away January 7th 2020. He will be greatly missed for his organisational skills, his entertainment, passion for people's health and welfare and his terrible jokes. RIP.